When we begin to flirt with the world of entrepreneurship, we have the idea that we must work to get a business idea that revolutionizes the market that, if not innovative, will not succeed. And although a unique and unparalleled business idea helps a lot, it is also true that entrepreneurship means many other things, such as following a business model already established in the market but putting a genuine touch with a personal seal.

Today I see the need to demystify that and some other things, let's talk about the teachings that an entrepreneur must take into account when starting a career in this exciting field.

Teachings that entrepreneurs must take into account


1. A business idea does not have to be extraordinary

There are hundreds of cases that show us our first teaching on entrepreneurship, based on a classic business model, such as Pompeii, a shoe brand founded by 4 young graduates in Madrid. Its business model is no different from that of any shoe store in the world. They created an eCommerce, and their product marketed well. To date, they have sold more than 100,000 shoes.

The same goes for Open English, a totally innovative business model, its competition was born sometime later and, even so, it has the same success as the Venezuelan company Andrés Moreno.


How many eCommerce was born after Amazon? Many, I don't know how many there are, but what I can assure you is that most of these have managed to position themselves and occupy a small space within the giant digital world.

So, what I mean is that you don't need to be a genius to start with your business idea, and this should not be something extraordinary, you have to have the feeling that you will make money, but, above all, have passion and strategy.


2. Try is not over

We know that taking a test in the real market can be exhausting for an entrepreneur who does not have the monetary resources to finance it. But he thinks that doing actual tests is a technique that traditional marketing has given us, and it works.

Watch, for example, the pilot tests they do on TV to determine if a program can succeed within the real audience.


In addition, you also have to consider the idea of trying before you start your business idea because what if it doesn't work?

Don't be afraid and do real tests to learn how your future target audience can react.

3. Do not make long-term estimates

I know, as no one, that the main reason for the undertaking is to achieve financial freedom, and we long as nobody sees how the return on investment comes fast. Therefore, one of the most essential aspects when making a marketing plan is to consider how long we will see our money return with profits, and for that, we always project ourselves in the long term.

But wait! Do you know what it means to undertake in the digital world? Making long-term plans can mean that half of the work goes to waste in less than 2 years.

The digital market is very volatile and what today is helping you to progress, maybe tomorrow is already part of the story.

Do not make long-term plans, always work for a short period, and analyze how you are doing. Pause and ask yourself:

What are the market changes?
How should I take advantage of that to keep moving forward?
And from there, you get a second version of the initial plan to determine the new parameters that will take you where you want to go.

4. You reap what you sow Entrepreneurship is a path that few manage to walk; many stumbles and events make us faint. The same Steve Jobs had a high failure before getting your brand was where it is now. But success does not come so quickly and to achieve it you have to work hard, very hard.

Entrepreneurship means that you will have to work at least 80 hours a week, some weekends without sleep, and even sacrifice entertainment with friends and family. But please, don't get to this extreme.


Departing from the world, and living focused on your business idea will not make you productive; the human being needs rest, distraction, interacting with the rest of the world. Now more than ever, we are social beings! And you are no different from the rest of the world.

Indeed, the human being reaps what he sows, if you work hard, surely success will reach you faster than others, but that is not why you should move away from the rest of the world.

5. What if you help others while working on your venture?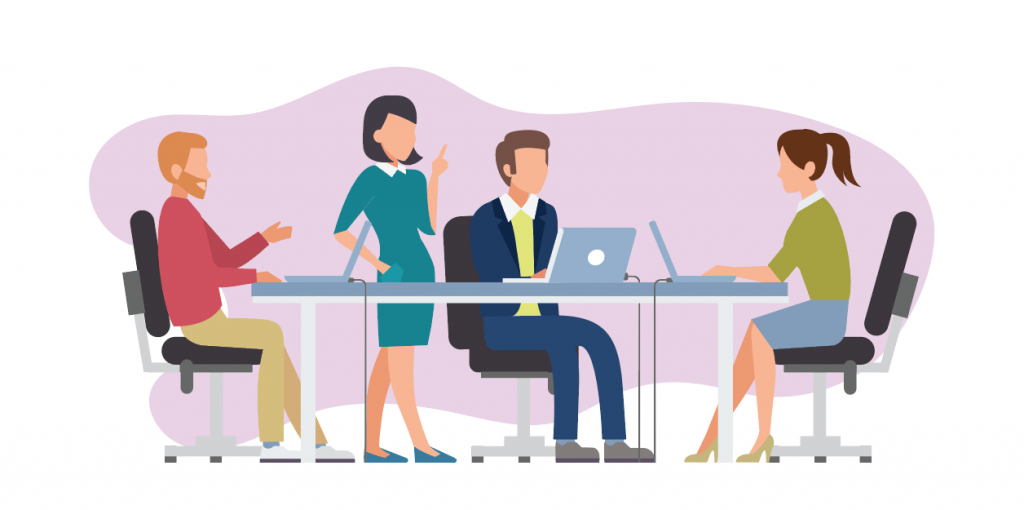 Helping others while working on your venture is a way of doing coworking, an activity casually, widespread in the world of entrepreneurship. Also, think a little; dealing with people who are on the same wavelength that helps you generate good ideas, inspires, and nurtures you. Please do not see it as a sacrifice, but as a business opportunity that is there, latent.

6. Exploit a skill

I am sure that, like the rest of the people, you have a lot of expertise and you may have knowledge about different areas. But that seems not to lead you to anything that is knowing halfway about anything will not make you an expert in anything.

If you have a skill, develop it and make it your best weapon to dominate the market in which you decided to undertake. For example, the idea of setting up a hairdresser resonates in your head; you know something about styling. Still, nothing that makes you extraordinary, many around you have been told that you have the ability to beautify people.

Why not exploit that talent and put yourself at the forefront of your venture like a crack? Becoming an expert from a skill can give you certain advantages when it comes to entrepreneurship and that you should take advantage of it.

7. Get in the habit of celebrating small advances